Monument of the Pacific Cycling Road End Point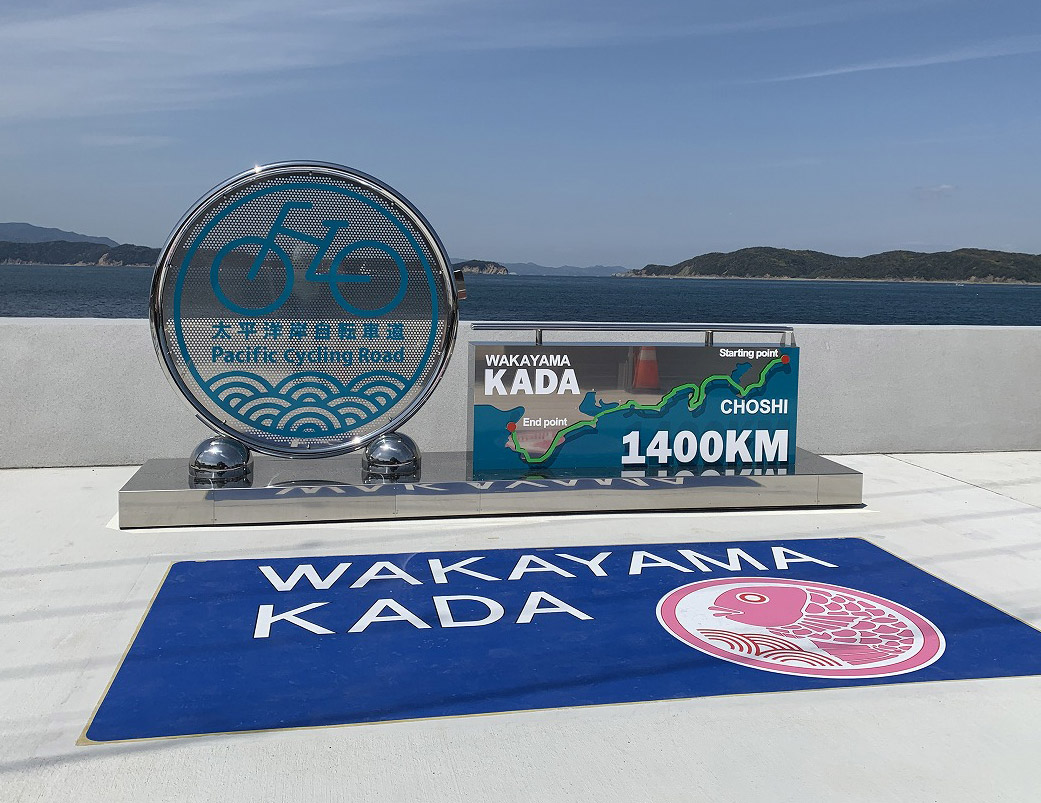 The Pacific Cycling Road End Point, Wakayama City
Kada, Wakayama City
Client: Wakayama City
Competition Entry
Design/Production/Installation: Hokkai Iron Works Co., Ltd.

A monument was installed to commemorate the completion of the Pacific Cycling Road, starting in Choshi City, Chiba Prefecture, and ending in Kada, Wakayama City, Wakayama Prefecture.
We participated in the design competition, and produced and installed the monument.
A road bike or other bicycle can be placed on the monument if the tire width is up to 35mm, for taking photos to disseminate information on social media.