BE KOBE Monument, commemorating the 150th anniversary of Kobe Port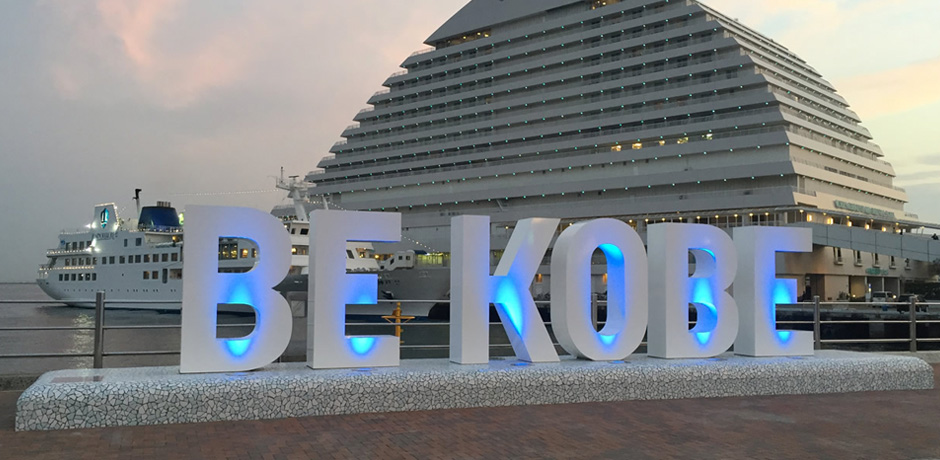 Instagrammable Monument
Monument built to commemorate the 150th anniversary of Kobe City's port.
Meaning of "BE KOBE"
*Original Japanese text is cited from Kobe City Hall's website.
Commemorating the 20th year since the Great Hanshin Earthquake, "BE KOBE" is the message "Kobe's allure is its people."
We're spreading this message, and our pride in Kobe, loving challenging people and their thoughts.
Message of "BE KOBE"
To enhance the appeal of Kobe Port as an attractive waterfront area, Meriken Park was renewed to allow large numbers of visitors to gather there.
Along with this renewal, this monument shaping "BE KOBE" was installed so that local citizens and tourists can enjoy "BE KOBE" more.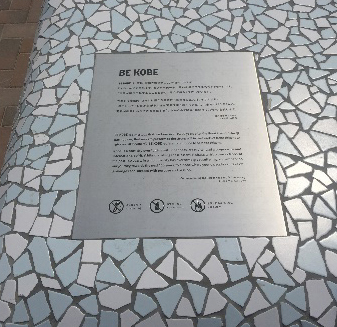 Instagrammable monument
I visited Meriken Park after the monument was completed.
At that time, Meriken Park was hosting an event, and western Japan's largest Starbucks had just opened next to it. So the park was filled with tourists.
And I found people forming a line to take photos of themselves with the monument…
Among them were many international tourists. Holding smartphones, they were taking pictures of each other and sharing them with friends and acquaintances via SNS. I was witnessing the "Instagrammable phenomenon." Now, it's one of Kobe's most popular sightseeing spots.
We're so honored to be involved with making such a monument, which has become a sightseeing destination. At the same time, we hope people all over the world will visit Kobe after seeing the monument on SNS.
Monument Specifications
Client: Kobe City Hall
Design/Production/Installation: Hokkai Iron Works Co., Ltd.
Design plate: Stainless-made (SUS304 t2) + Fluororesin-coated (white)
Internal structure: SS400, rust prevention coated
Pedestal: Mosaic tile covered
Lighting: LED lights x 12
Size (whole monument, including pedestal): 12,600W x 2,400H x 2,000D)
*Size of one letter: 2,000H x 500D